Notre histoire - Startup food à Bruxelles
Uncompromising premium drinks, made in our laboratory in Belgium
Born with the desire to innovate and change the eating habits of juices, we work daily in our Brussels production workshop to create the most innovative, trendy and original products possible. We are convinced that it is possible to consume better and in an eco-responsible way. All our products are certified organic (BE-BIO-01 Certisys).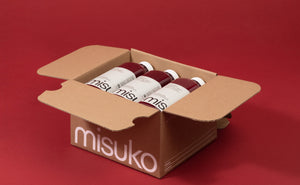 The Misuko workshop is powered by solar panels
Although located in the heart of Brussels, the flat roof we had was an opportunity we couldn't pass up. Since September 2020, we are powered by over 60 solar panels! A small gesture for the environment, but one we wanted to share with you.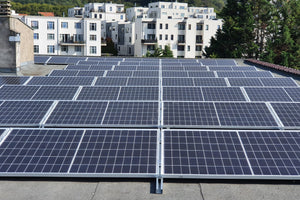 Misuko is proud to have the diversity label of the Brussels-Capital Region
This label rewards employers who implement concrete actions with Actiris to promote diversity and fight against discrimination within their company. The plan included more than 15 actions determined on the basis of the groups benefiting from the Brussels diversity policy (origin, age, disability, education and gender) and the areas of intervention (recruitment and selection, personnel management, internal and external communication)
Juicing, a routine we love
We are proud of our team; we think they are special. We are all dedicated to the success of the company and the well-being of our clients.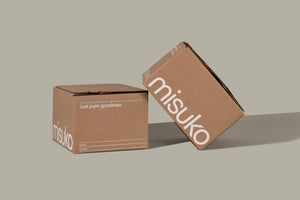 What makes a good product?
In our production facility, we prepare juices daily with the finest organic ingredients. The juices are cold-pressed so that they retain all the important vitamins and minerals. The juices allow all these super nutrients to be easily absorbed by your body's cells, almost without digestion. A product is something that is made in a factory; a brand is purchased by a customer. Products can be copied by a competitor; a brand is unique. A brand can be quickly outdated; a successful brand is timeless.
Valeurs de base
01. Technique

Cold-pressed juices are obtained by pressing fruits and vegetables. This process allows the juice to be extracted slowly, without heating the food. The vitamins, nutrients and various enzymes are thus preserved.

02. Ingredients

The key to a quality product is the freshness of the raw materials used. That is why we guarantee a constant rotation of our stock and work as much as possible on a just-in-time basis.

03. HPP Technology

HPP technology applies uniform hydrostatic pressure to the finished product for several minutes. This process does not heat the juice at any time, while eliminating bad bacteria and preserving vitamins and nutrients. The shelf life of the juice is extended from 4 to 30 days.