We are proud to be a one-stop-shop for production and packaging solutions for your drinks
We offer a complete service, from recipe design and packaging to delivery to your customers. Keep your focus on marketing and brand image, we take care of the rest!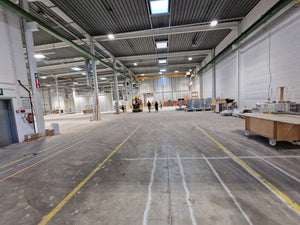 Everything you ever wanted to know about the detox and its practice.
What is detox?
You've probably already heard about detox. This word, which is increasingly used by the press and the media, is on everyone's lips and is often misused. Many people embark on a detox cure every year, whether it is a total fast, a diet or a mono-diet based on liquid or solid. There are countless possibilities and innovations that are made available to us. By definition, detoxification is "the elimination of toxins by a living organism". It is therefore the process by which the body eliminates toxins, generated by malnutrition, pollution, stress, ... that it stores over time.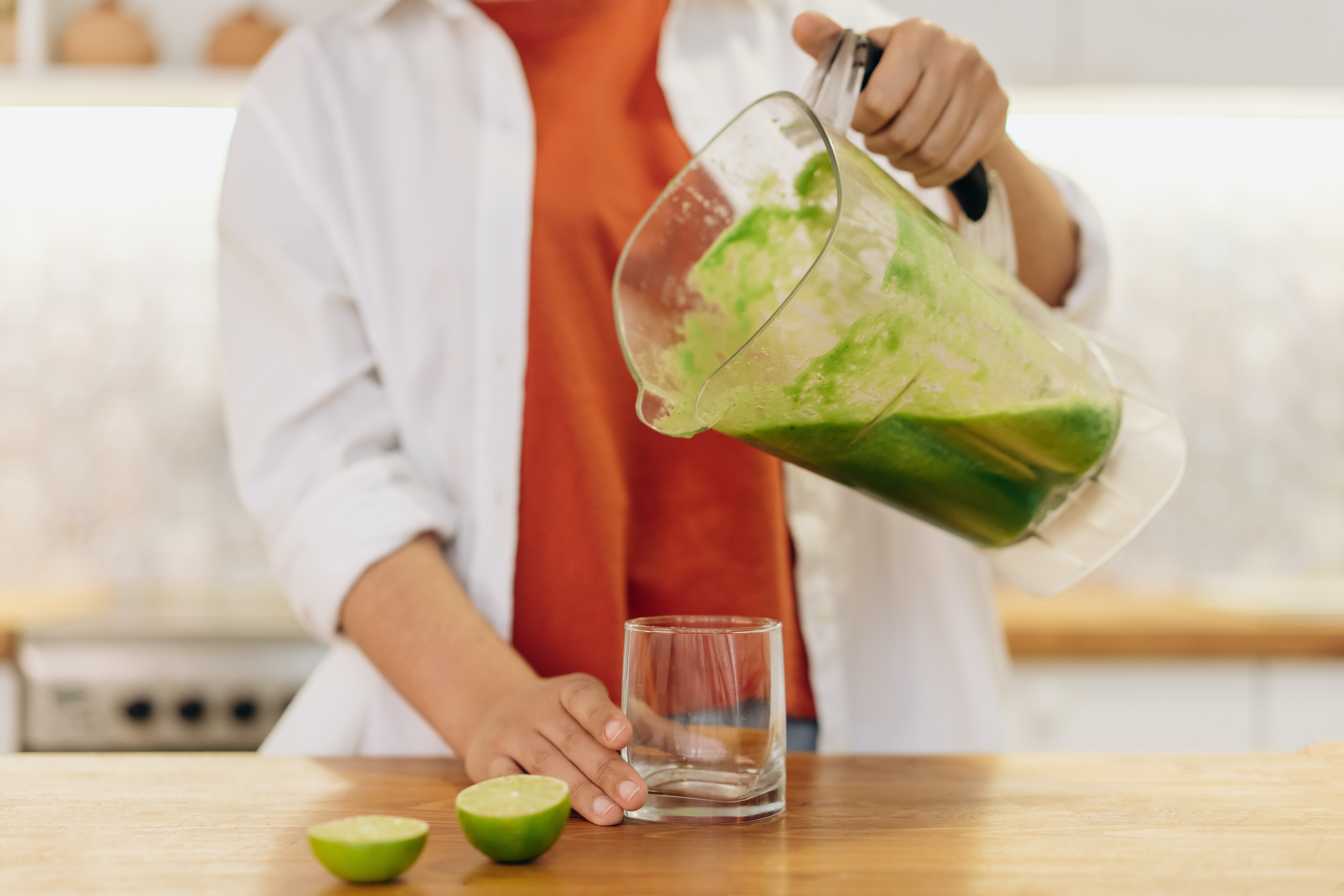 What are the benefits?
We all have our reasons to embark on a healthier lifestyle. In preparation for the summer, following a festive weekend or simply for the experience or challenge, all reasons are good to take care of yourself and make yourself feel good.
By consuming solid and often industrial food all day long, our body has little time to properly deal with the elimination of toxins. It is however initially equipped for the elimination of these and for self-detoxification.
Consuming only juices, which are liquid and separated from their insoluble fibres, for one or more days will allow it to take a digestive break and concentrate almost exclusively on the elimination of toxins. A detox cure therefore gives a small boost in moments of tiredness, stress or change of season, during which your body is tired. It are not the juices which, by definition, cleanse the body, but the temporary consumption of liquid which requires little digestion and therefore allows the body to go further in the evacuation of stored waste.
On the other hand, juices provide a large quantity of natural vitamins, good minerals and nutrients, which is not the case with all diets.
Thinking of launching a new trendy product ?
Trust Misuko for your production, our team is at your disposal to make your project real !
I'm taking the step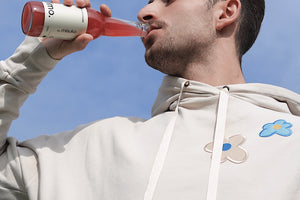 Why should you choose us as your supplier ?
We take care of everything

As a growing company within a constantly changing industry, innovation is at the heart of what we do. We can offer expertise from technical advice to packaging solutions to help create and refine outstanding products.

Stay focus on what you do best

Let us help you with your production. We are expert in this. Stay focus on your development : Brand image, Marketing, Sales, Growth, ...

A strategic position

​Our production workshop is located in Brussels, the heart of Europe. A strategic position for your logistic.
A product that reflects your image
Contact our account manager who will explain in more detail all the possibilities to create a product that suits you. We offer a wide range of bottles, labels, stoppers and cardboard boxes.
Contact us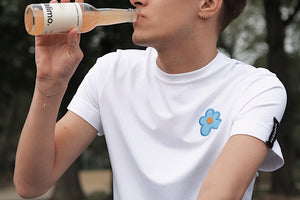 Advantages & Advices, Risks & Side effects
Advantages
The main advantage of a juice-based detox cure is therefore the essential intake of liquid, which generally only requires a short digestion. This gives our digestive system a rest and it doesn't have to work non-stop.
Carrying out a cure also gives us the opportunity to make a new start, to get back into good habits in the long term: eating the famous "5 fruits and vegetables a day", replacing certain industrial products with healthy and balanced snacks, reducing the consumption of coffee, alcohol, salt and sugar or animal proteins... Prepared dishes, for example, require a lot of energy for the body to assimilate them and make digestion long and complicated.
A cure also means learning which foods to combine and for what kind of benefits! You will see that ginger, turmeric or spirulina can easily provide food supplements that may not be present in your usual diet. The right food combinations can boost your immunity in a natural way, and energise your everyday life.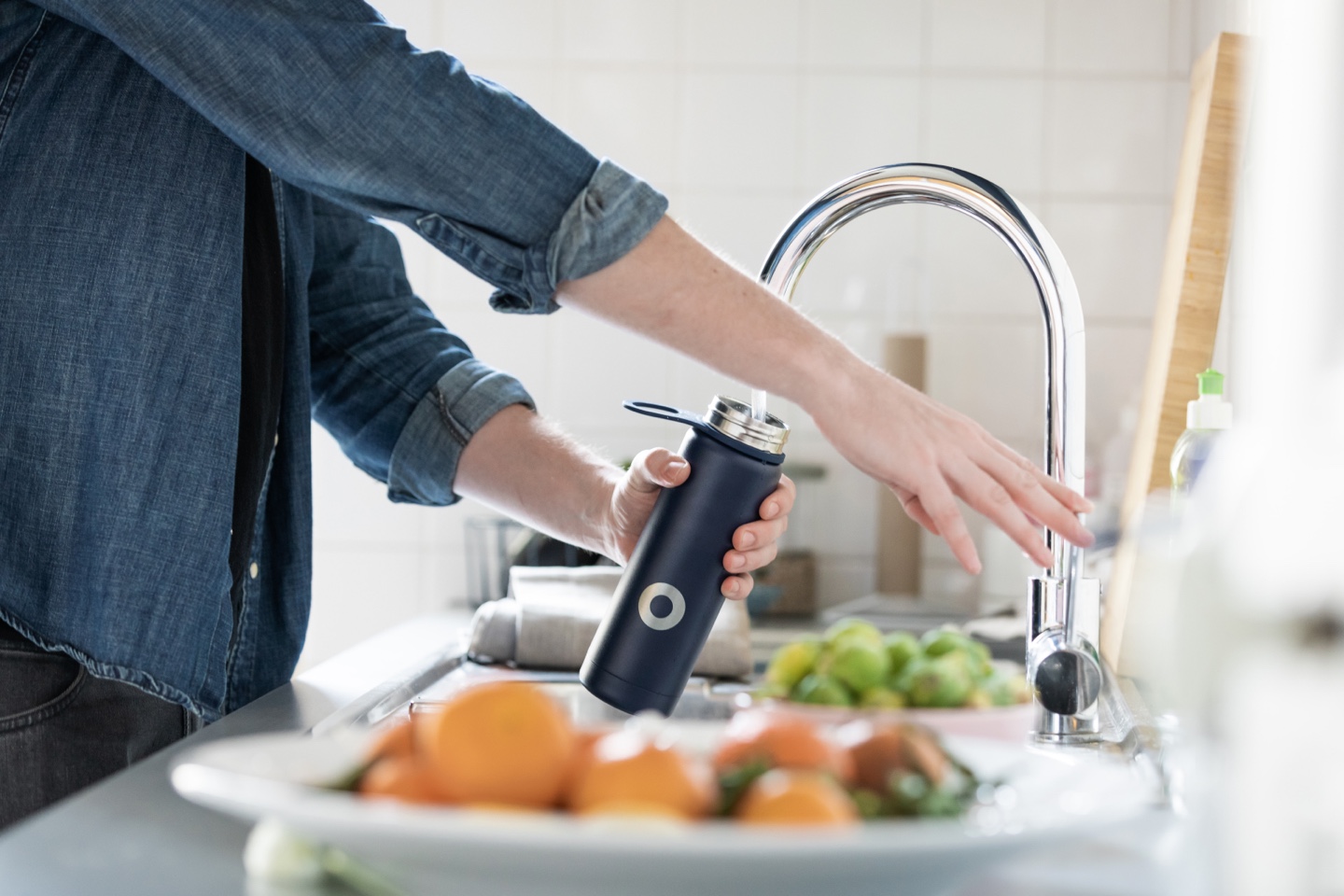 Precautions and advice for a cure
First of all, a detox cure should not be too long. Between 1 and 3 days is very good. It aims to lighten the digestive functions, as digestion requires a large amount of energy because the digestive functions are under great strain every day, without any respite.
A good reason to start a cure would be to regain inner balance, a healthy lifestyle and to prepare a change towards a healthy and balanced diet.
Side effects
Headaches, cramps, pain, nausea, bad breath, ... are possible reagents of any kind of fasting.
The risks
The most dangerous cures are those that are planned over a long period of time, and which totally unbalance a person's daily diet. Some cures provide only few vitamins, proteins, ... creating quickly deficiencies that can be dangerous for the body.
-Pregnant women
Pregnant women are not advised to do a detoxification cure. Please check with your doctor before taking any steps.
-Sport
A detox cure is not incompatible with physical activity, as long as it is moderate. Opt for an outdoor yoga session, jogging, go for a walk, ... Simply take the time to (re-)live.
-Allergies
It is important to consult your doctor before embarking on a detox cure, especially if you have allergies or other conditions. However, it is possible to adapt the programme of a cure by following your allergies. Please contact our team for a tailor-made schedule.
-Intolérances
It is important to consult your doctor before embarking on a detox cure, especially if you have intolerances or other problems.
Disadvantages
There are only a few, except that our body is so used to chewing that it can make a cure complicated. Apart from that, it's rather nice to follow a schedule and let yourself be guided, without having to think about what and when to eat.
The main steps to start creating and manufacturing your beverage
Step 1 : Study your market and get to know it

As with all product launch projects, market research is essential to identify the risks and opportunities you are likely to face. It is generally divided into 4 parts: the study of the sector, the demand, the offer and finally the environment.
Step 1.1 : Analysis of the beverage sector

To start with, it is first of all necessary to get information about the beverage market in a global way: market volume (turnover, quantities sold...), main actors, trends, probable evolutions. To do this, you can ask yourself the following questions to evaluate the market and its future potential : What is the volume of the market for your beverage (in terms of turnover, customers, quantities sold...)? What are its prospects for the coming years? What are the current trends in the market? What are the products offered on the market? Who are your direct or indirect competitors? What do they offer?
Step 1.2 : Analysis of the demand and trends of beverage consumers

The objective of the demand study is to identify the profile of your future buyers, to estimate their number and their expectations in terms of beverages : Who consumes beverages like yours: age, gender, socio-professional category, household size, etc. How often, where, and when are drinks consumed: at the coffee shop with friends, at snack time with the kids, at home, etc. What are the criteria influencing the purchase decision: taste, price, festive aspect, healthy aspect, etc. Who makes the purchase: the person consuming, the parents for the children, a person making a gift, etc.
Step 1.3 : Supply-side analysis : beverage manufacturers

The offer analysis consists of studying in detail what your competitors already offer in the market. Here's a sample list of questions to ask yourself to study the offer : Who are my competitors? Who are the latest entrants? What is the depth of their range? What is their pricing strategy? Where are their beverages made? How are they distributed? How do they communicate? How can I offer something different or better than them?
Step 1.4 : Environmental scan : Don't forget before creating your beverage

The environmental scan consists of analyzing the factors that may influence your market, such as regulations or technological developments. To find out more, ask yourself the following questions: What are the latest innovations in the beverage market? What is the regulatory environment in your target market? What are the trends in the evolution of legislation? Are there any barriers to entry?
Step 2 : Build a robust business plan around your beverage brand

First, the business plan of your beverage brand aims to evaluate the profitability potential of your project as well as its financing needs. Secondly, it will serve as a presentation file to convince potential investors as well as your future partners. It must be structured around the following 3 parts: 1st part: presentation of the project, the market and the strategy, 2nd part: presentation of the project leader, the team and the structure, 3rd part: financial forecasts.
Step 3 : Choose carefully who to work with for the formulation of the recipe(s), the production and packaging of your beverages

After having realized your business plan, it is now time to tackle a crucial step: the choice of your provider for the formulation and packaging of your drink. The best way to do this is to call upon a research and development laboratory specialized in beverage formulation. If possible, the latter should be able to accompany you in all the steps of the beverage creation, namely : The elaboration of the specifications (choice of ingredients, packaging, budgeting, price and marketing positioning...), the formulation of your drink (recipe creation, samples, microbiological stabilization...) according to the expectations of your target and its tastes, the production (raw material sourcing, bottling, packaging...), the logistic (delivery in Beligum and abroad, full truckload, freight, export...). Misuko can help you with all these points, contact us.
A young Belgian brand of ginger concentrate

"I only had a vague idea in my head of what I wanted. I wanted to differentiate myself from the competition, as I was not satisfied with what was on the market. Thanks to the valuable advice of the Misuko team and after a few back and forth meetings, we created a recipe that suited me perfectly. I advise any brand wishing to entrust its production to a serious and competent team!"

A mocktail brand that everyone loves

"My previous supplier was not flexible enough. The minimum quantities requested were impossible for our brand, so we were put in contact with Misuko via word of mouth, and we are very satisfied! Quality products, respect of timing, a team available and open to discussion. I can only recommend their services!"

A well established juice brand on the Belgian market

"I was finding it difficult to manage my productions in-house, while still focusing on quality marketing. I was contacted by Misuko, we discussed the possibilities and after a short reflection, we decided to outsource all our juice production to them. It was the best decision we could have made!"
A strategic position
Our production workshop is located in Brussels, the heart of Europe. A strategic position for your logistic !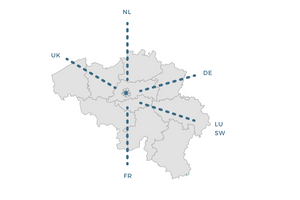 What are my options at Misuko ?
A la carte services

Some of our customers come to us with a well-designed product ready to be bottled, others have only a base and ask us to improve their recipe by adding one or another spice. Some only need bottling and pasteurization, others on the other hand ask for a service of transformation, pressing or assembly. Everything is possible at Misuko. While respecting your specifications, we take each request seriously. We see each project as a new challenge, making our service grow!

A flexible production line for a wider range of services

We work on a production line that we set up to be flexible. According to your needs, we can press fruits and vegetables, we can filter more or less to keep the pulp or to have a product as liquid as possible, we can bottle from 50 ml to 1 L, we can work with plastic caps, aluminum caps, of all colors, we can label square bottles, round bottles, flasks, ... What if we don't have the machines for your product yet? There is always a quick solution, we take every new request as a way to improve and complete our services.

Several types of bottles depending on the expected result

For some of our customers, we work in PET plastic bottles, and treat the juice by high pressure. For others, we work with glass bottles and pasteurize the products via a pasteurization chamber, by flowing hot water on the bottle. This allows to pasteurize the container and the content at the same time, without damaging the liquid.
So, convinced? Contact our professional client manager!
He will be happy to answer all your questions and give you a personalized offer.
Shall we call you?