Everything you ever wanted to know about the detox and its practice.
What is detox?
You've probably already heard about detox. This word, which is increasingly used by the press and the media, is on everyone's lips and is often misused. Many people embark on a detox cure every year, whether it is a total fast, a diet or a mono-diet based on liquid or solid. There are countless possibilities and innovations that are made available to us. By definition, detoxification is "the elimination of toxins by a living organism". It is therefore the process by which the body eliminates toxins, generated by malnutrition, pollution, stress, ... that it stores over time.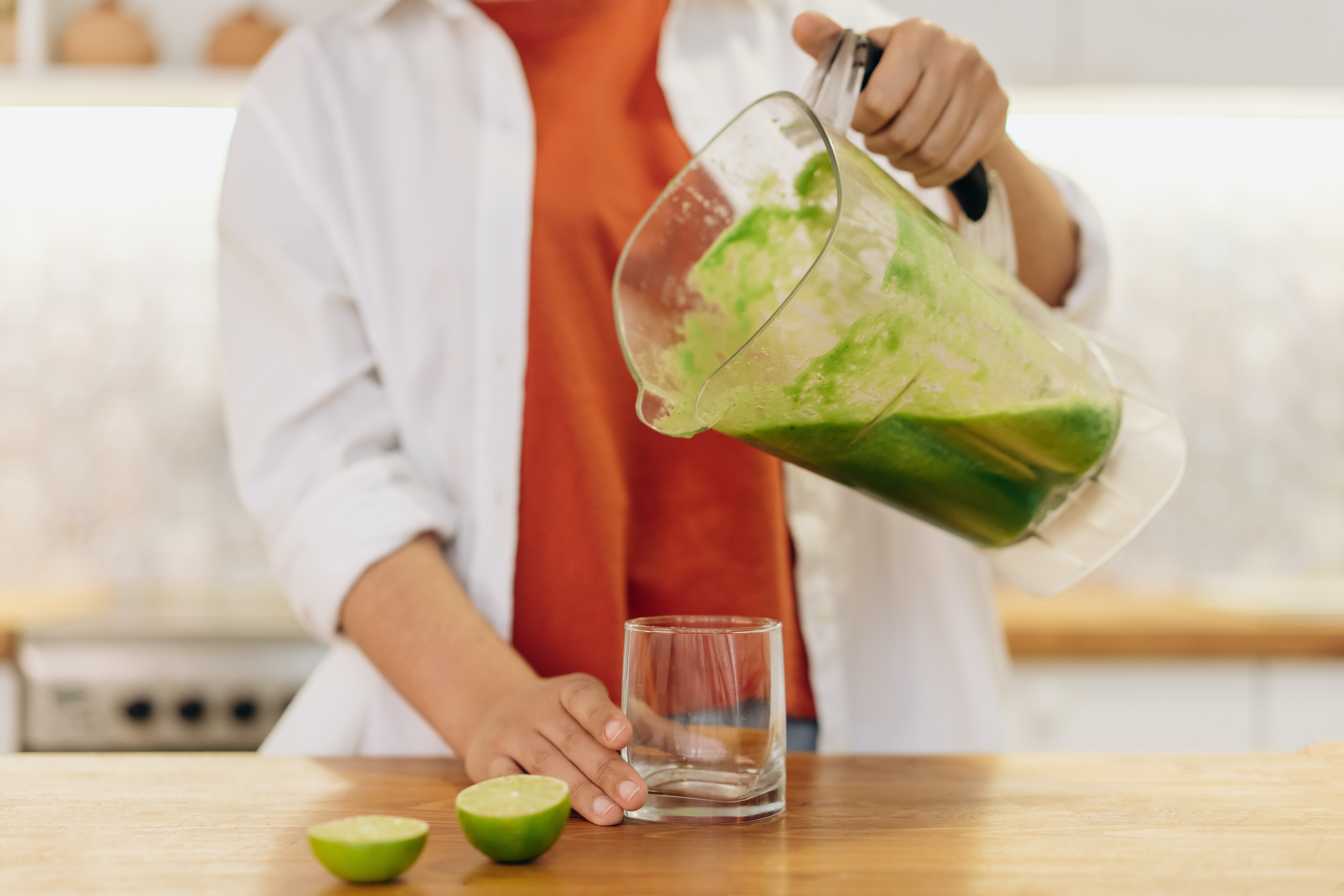 What are the benefits?
We all have our reasons to embark on a healthier lifestyle. In preparation for the summer, following a festive weekend or simply for the experience or challenge, all reasons are good to take care of yourself and make yourself feel good.
By consuming solid and often industrial food all day long, our body has little time to properly deal with the elimination of toxins. It is however initially equipped for the elimination of these and for self-detoxification.
Consuming only juices, which are liquid and separated from their insoluble fibres, for one or more days will allow it to take a digestive break and concentrate almost exclusively on the elimination of toxins. A detox cure therefore gives a small boost in moments of tiredness, stress or change of season, during which your body is tired. It are not the juices which, by definition, cleanse the body, but the temporary consumption of liquid which requires little digestion and therefore allows the body to go further in the evacuation of stored waste.
On the other hand, juices provide a large quantity of natural vitamins, good minerals and nutrients, which is not the case with all diets.
Need a goal? There are plenty good reasons to detox.
01. The challenge

If physical challenges are very popular, those concerning our diet are much less so. Body and mind are intrinsically linked! Taking on challenges gives you self-confidence, brings a feeling of accomplishment and fulfilment. Over a short period of time, taking a cure, can be a good and healthy challenge to embark on.

02. To lose weight

Weight loss comes as a result of a diet that is low in fats and refined sugars. This is the case with cures based on green juices. However, if you do not return to a balanced diet after your cure, any weight you may have lost will quickly return. This "yo-yo" effect is not good for the body. If your objective is to lose weight, we always advise you to contact your doctor before taking any steps.

03. For your body

By eating only liquid food over a period of 1 to 3 days, you will give your digestive system and your body a break. You will be able to take some time for yourself, to do moderate physical activity, to read your book, to linger on your passion, ... you will save time preparing meals and give it to yourself.

04. For your interior

Going through a detox cure is also an opportunity to take stock of my diet. Caught up in a fast-paced lifestyle, you need a stop every now and then and take time to ask yourself the right questions. What do I want to change in my lifestyle? Why change my diet? What can a cure do for me? For 1 to 3 days, you can focus on yourself, you no longer worry about the evening menus you will have to cook when you get home from work, and you can enjoy a personal moment.

05. For taking care of yourself

Whether for one or several days, a detox cure is above all the ideal opportunity to take a break. That is why detox should not mean restriction, but rather a combination of completeness and pleasure. The sources of pleasure can be diversified by opting for herbal teas, fruit or vegetable juices. The trick is to eat "liquid"! You pay attention to your body, to the sensations you feel and offer yourself moments of relaxation for a complete revitalisation. Sport, relaxation, mindfulness and of course everything that pleases you personally are important allies in the completion of a cure.
Advantages & Advices, Risks & Side effects
Advantages
The main advantage of a juice-based detox cure is therefore the essential intake of liquid, which generally only requires a short digestion. This gives our digestive system a rest and it doesn't have to work non-stop.
Carrying out a cure also gives us the opportunity to make a new start, to get back into good habits in the long term: eating the famous "5 fruits and vegetables a day", replacing certain industrial products with healthy and balanced snacks, reducing the consumption of coffee, alcohol, salt and sugar or animal proteins... Prepared dishes, for example, require a lot of energy for the body to assimilate them and make digestion long and complicated.
A cure also means learning which foods to combine and for what kind of benefits! You will see that ginger, turmeric or spirulina can easily provide food supplements that may not be present in your usual diet. The right food combinations can boost your immunity in a natural way, and energise your everyday life.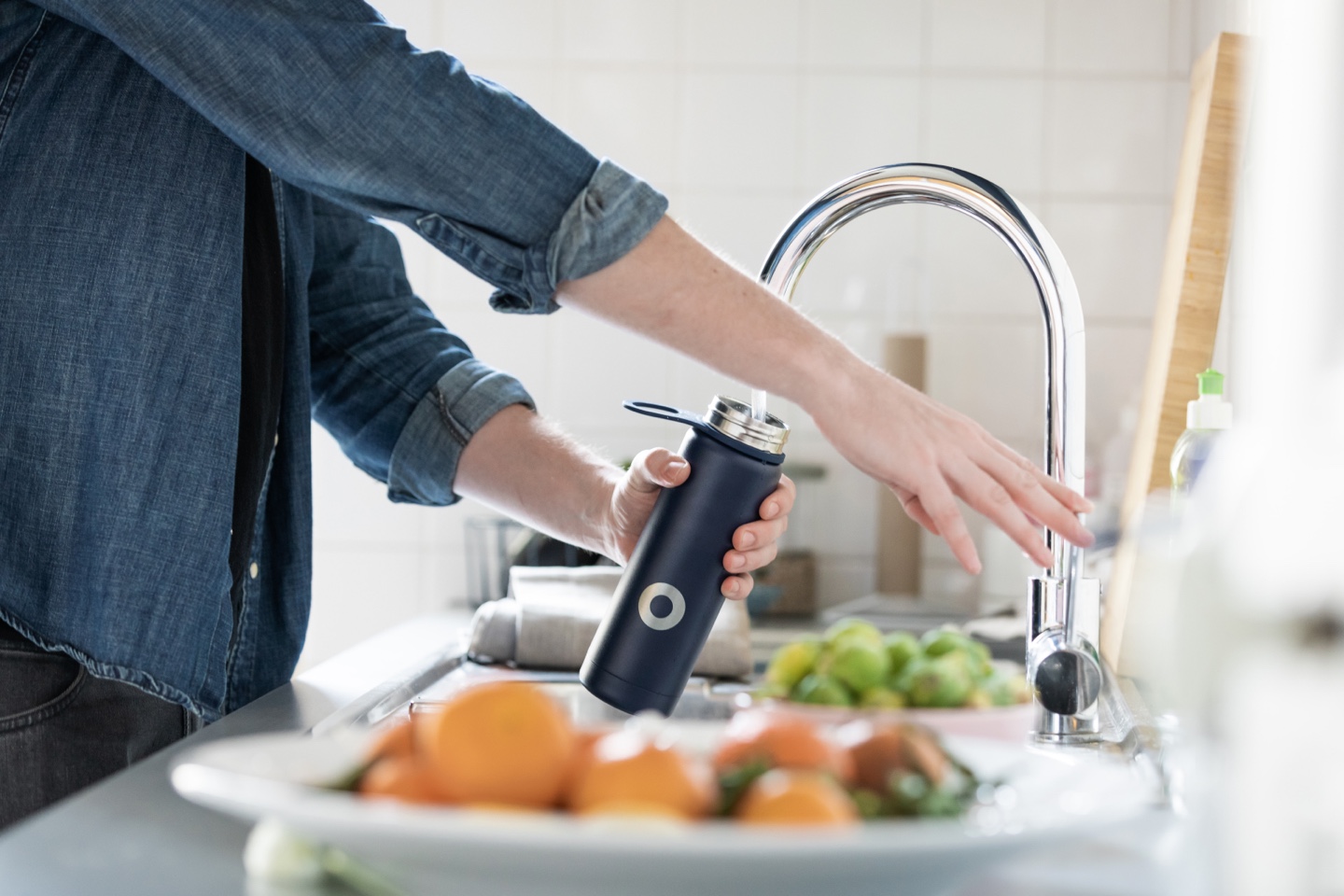 Precautions and advice for a cure
First of all, a detox cure should not be too long. Between 1 and 3 days is very good. It aims to lighten the digestive functions, as digestion requires a large amount of energy because the digestive functions are under great strain every day, without any respite.
A good reason to start a cure would be to regain inner balance, a healthy lifestyle and to prepare a change towards a healthy and balanced diet.
Side effects
Headaches, cramps, pain, nausea, bad breath, ... are possible reagents of any kind of fasting.
The risks
The most dangerous cures are those that are planned over a long period of time, and which totally unbalance a person's daily diet. Some cures provide only few vitamins, proteins, ... creating quickly deficiencies that can be dangerous for the body.
-Pregnant women
Pregnant women are not advised to do a detoxification cure. Please check with your doctor before taking any steps.
-Sport
A detox cure is not incompatible with physical activity, as long as it is moderate. Opt for an outdoor yoga session, jogging, go for a walk, ... Simply take the time to (re-)live.
-Allergies
It is important to consult your doctor before embarking on a detox cure, especially if you have allergies or other conditions. However, it is possible to adapt the programme of a cure by following your allergies. Please contact our team for a tailor-made schedule.
-Intolérances
It is important to consult your doctor before embarking on a detox cure, especially if you have intolerances or other problems.
Disadvantages
There are only a few, except that our body is so used to chewing that it can make a cure complicated. Apart from that, it's rather nice to follow a schedule and let yourself be guided, without having to think about what and when to eat.
Demystifying the cure, we're here to answer all your questions.
Does my cure replace the fact that I have to drink 2L of water a day?

No, it complements it. To make it easier to drink your 1.5 - 2L of water a day, consider drinking it as an herbal tea. We offer 4 different ones in our range, it's a good way to drink water! Also, remember to drink tap water rather than bottled water. Before drinking it, make sure you filter it with our ceramic pearls, for example.
At what time of the year should I do a cure?

With each change of season, your body undergoes the change of temperature, the possible change of our, ... and this is reflected by a slackening, a changing mood, insomnia, ... These are usually the moments our customers prefer to take a juice cure.
When to start a detox cure?

When you feel the need. Your body is constantly being put to the test, with pollution, our refined diet, our daily stress and our hectic pace of life... It is preferable to do a detox cure over a shorter period of time, and repeat it several times a year.
How to prepare before a cure?

In order to get the most out of the experience, it is important to prepare your body by eliminating your bad habits. Reduce your consumption of alcohol, tobacco, coffee, salt, sugar, ready meals, animal proteins and eat preferably raw vegetables. Go to bed early and rest in order to be fit to start your cure.
Can I eat during a cure?

Ideally, you should stick to an essentially liquid diet. However, if you feel the urge to eat or chew too strongly, then opt for a handful of oilseeds, a piece of cucumber or celery, ...
Does this have an impact on my breath?

Any change in diet causes changes in your body. Therefore, it is possible that you may have a bad breath during a juice cure. Don't panic, nothing serious, it is only temporary and it can be reduced by drinking a large glass of water for example.
Is it possible to make a cure yourself?

Yes, you can. If you have the right machine at home (i.e. a cold press or at least a juice extractor), and if you have a cheap organic market not far from home and you have some time, it is quite possible! You can get inspiration from our recipes to do the same thing at home, or browse our blog for other juice ideas.
Does it take time to produce your own cure?

If you wish to prepare your cure yourself, it can take time. Between looking for the right recipes, shopping, preparing a bottle of juice every 2 hours, ... you need to have enough time to be able to do this. Misuko is a turnkey solution, which allows you to continue doing what you planned to do all day long, while enjoying freshly squeezed and 100% organic juices.
Is it adapted to my current diet?

As long as you are prepared for it, a cure can be suitable for anyone in good health. In order to get the most out of the experience, it is important to prepare your body by eliminating your bad habits, strongly reducing your consumption of alcohol, tobacco, coffee, salt, sugar, ready meals, animal proteins an encouraging the consumption of raw vegetables. The most important thing is not to return to your bad habits after your cure. Take advantage of this experience to make a good start and change your habits.
Is it adapted to my lifestyle?

Whether it is to rest your body after a busy week, to put your digestive system on a short break or simply for the experience or the challenge, we offer several cure programmes over several durations in order to adapt to your lifestyle. It is essentially your lifestyle that will influence the duration of the cure.
Is it adapted to my health?

The exclusive consumption of juice for one or more days is intended for an adult human being in good health. Remember to consult your doctor in case of hesitation or for any additional information. This practice is also not recommended for pregnant or breastfeeding women.
How can I return to a normal diet after a cure?

After one or more days cure, it is essential not to return to your bad habits. Continue to eat healthy food, get some fresh air and exercise. Don't swallow the tin of biscuits you find in your cupboard and go back to natural, healthy products, as local as possible.
More on our FAQ
Approved by professionals
Eleonore Sohier, nutritionist

"I have tested 2 days of misuko cleanses several times. Practical formats, good juices and above all, quality! You can feel the difference! I recommend it."

Madeleine Rommel, health prevention advisor

"Conviced that wellbeing comes down to a precise combination of quality physical activity and a balanced diet, I support Misuko for the quality of its production and their unique taste, to savor with your eyes closed."
Naïs R, an online customer from Brussels:

"The one-day detox cure went very well. Thank you for the advice and for adapting the program to my allergies. I'm thinking of ordering a cure again, maybe a longer one!"

Charlotte P., 23 year old student:

"I have just finished my 2-day detox cure and I loved it! It was the first time I did this and I heard that fall was the perfect time to do it so I went for it! The juices are good and tasty, especially the plantbased milks in the evening. A delight in front of my favorite TV-show. Moreover, I neither felt hunger nor had any side effects such as headache, feeling tired, etc. as some had predicted."

Chiara G., a regular customer from Brussels:

"I have been doing juice cures since January after a period of excess or when I feel the need. I used to make my juices with a juice extractor myself but it took me time and energy. So I turned to MISUKO and I don't regret it, the juices are very good and in a sufficient quantity. Indeed, I can't manage to finish the 500ml juice!"
At misuko, we offer three different cleanses to help you detox.
In fashion as well as in gastronomy, the combination of flavours and colours is very important. Conceived like a collection", Misuko and her team unveil their range of cures. Each "creation" is unique and draws its inspiration from the colours that surround us.

Divided into 3 categories, our cures will please and satisfy you, whatever your objectives and desires. Each day's cure is composed of 6 bottles of 50cl.
Blog articles
Like what you see?
View all
On 8 June 2020

Les cures détox peuvent se consommer toute l'année mais elles sont d'autant plus utiles durant le mois de décembre…

On April 28 2021

Nous savons que beaucoup de gens accordent énormément d'importance aux calories que composent un cocktail. C'est pour cela que nous avons…

On April 14 2021

Nous savons que beaucoup de gens accordent énormément d'importance aux calories que composent un cocktail. C'est pour cela que nous avons…